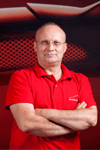 Florin Talpes: CEO
Mr. Talpes is CEO of Bitdefender, one of the industry's fastest and most effective lines of internationally certified security software. In 1990 together with his wife Mariuca, he created SOFTWIN, the biggest Romanian software and services company. Founded in 2001 Bitdefender is now a company with its solutions distributed by a global network of value-added distribution and reseller partners in more than 100 countries worldwide. Being one of the Romanian software industry pioneers, Mr. Talpes was also the founder and former President of the National Association of Software Services Industry (ANIS) in Romania. As President, he led a team to develop the National Strategy for software services in Romania. Mr. Talpes is a Math University graduate with a Master in Operator's Theory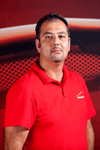 Bogdan Irina: General Manager of Online Business
As Business Development Director, Mr. Irina manages commercial teams in Romania, Spain, Germany, United Kingdom and the United States for the Company, along with business development, negotiation and partnerships in over twenty-five countries. He is responsible for the development of global business, marketing and sales strategies. He also facilitates project management in both the technical and commercial segments. With a comprehensive, working knowledge of software, Bogdan rounds out his thorough understanding of business having previously owned his own successful retail firm. Mr. Irina holds a degree in law from the Spiru Haret University of Bucharest and Master of Business Administration from Bucharest/Ottawa School of Management.
Ion Radoslovescu: Chief Information &Process Officer
Mr. Radoslovescu has over 25 years of experience in organizing and implementing engineering processes and policies in Romanian software. Mr. Radoslovescu had worked for SOFTWIN, and prior to that he has been senior researcher at the Central Institute for Informatics in Bucharest. He has a long career in software process improvement, from classical approaches, through CMMI models and now, acting as an agile evangelist. Mr. Radoslovescu has been president of the Technical Committee no. 195, "Software Elaboration and System Documentation," ASRO (Romanian Association for Standardization) since 2006, a member of SEETB (South East European Testing Board) and initiator of ISTQB training program in Romania. Mr. Radoslovescu graduated from Bucharest University, Faculty of Mathematics and Informatics, with merit diploma and specialization in statistics.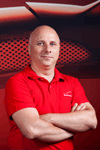 Niculae Dinca: Chief Financial officer
As CFO, Mr. Dinca is responsible for overseeing all financial and administrative operations and is focused on the continued financial growth of the company – along with creating global visibility within the financial community. He joined Bitdefender in mid-2009. Mr. Dinca is a fellow member of ACCA – Association of Chartered and Certified Accountants in the UK and of similar accounting bodies in Romania, CAFR and CECCAR. He majored in Electrical Engineering from Bucharest in 1991.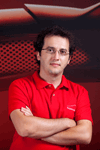 Bogdan Dumitru: CTO
As the CTO, Mr. Dumitru heads up a development team of more than 160 people, developing industry-leading security solutions that not only target today's security threats, but also can defend against zero-day attacks. Pursuing a passion for computer security, he joined Bitdefender over 10 years ago. He had previously created his own antivirus solution called Sherlock Holmes AV. Mr. Dumitru is a graduate of the Mathematics University of Bucharest.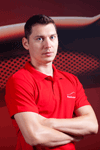 Viorel Canja: Head of Antimalware and Antispam Labs
As Head of Bitdefender's Antimalware Lab, Mr. Canja leads up a team comprised of some of the most experienced virologists in the world and manages the engine development and virus research efforts for Bitdefender. He is personally responsible for growing the Antimalware Labs from five to more than 70 people in 8 years. The group's production and response time to new threats is among the best in the industry-garnering accolades from some of the most trusted institutions and publications in the world. Prior to his current position, Mr. Canja, held positions within Bitdefender as a virus researcher, an engine developer and manager of the engine development team. He is a graduate of the Polytechnic University of Bucharest.
Rares Stefan: Director of the Business Solutions Unit
As the Director of Bitdefender's Business Solutions Unit, Mr. Rares is responsible for overseeing the product portfolio and product positioning for the Bitdefender Solutions product suite. Prior to joining Bitdefender, Mr. Rares was the founder and chief scientist at Third Brigade, Inc. – which was acquired by TrendMicro – where he focused on the commercialization of multi-platform HIPS as well as researching network introspection, hypervisor-based network and VM security and security event correlation systems. Mr. Rares has always been a serial entrepreneur at heart starting when he was a physics/comp science student at Concordia University where he started in a garage and built a leading IPS company.
Peter Laakkonen: General Manager OEM and Technology Licensing
As General Manager for OEM and Technology Licensing, Mr. Laakkonen is responsible for the business unit developing, managing and directing Bitdefender's global business operations with OEM, licensing and re-branding customers. Having +20 years multi-cultural experience in hi-tech and information security fields he joins the company from Kaspersky Lab Customized Solutions, where Mr. Laakkonen as its CEO brought the company into worldwide leadership in the OEM market. Before Kaspersky he worked as senior executive for many data security companies including F-Secure Inc., which Mr. Laakkonen, as its founder and President, established as strong content security player in North America resulting into company's successful IPO and global leadership in security as a service and mobile security markets.